Safety Valve IBR Approved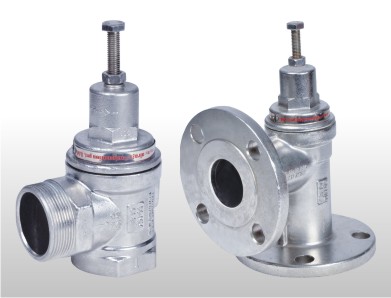 Specifications
Temprature
80 °C (For Water), 180 °C (For Steam)
Max Inlet Pressure
21 BAR (High Pressure On request)
Pressure Adjusting Range
0.5 ~ 10 BAR , 10 ~ 20 BAR
Media
Water, Gas, Air and Low Temperature oil
End Connection
Screwed End / Flanged End 150 Class
The IBR approved pressure relief valve in Secunderabad is also known as a safety valve in Secunderabad. Our safety valves are IBR-approved and can be used to control the pressure of air, water, gases, and low temperature oils. Therefore, we are also a supplier of Pressure Relief Valves to oil refineries such as ONGC. We are the most reputed pressure relief valve manufacturer in Secunderabad.
Pressure relief valves are available with both screwed and flanged end connections, so they can be connected to other working lines according to industry requirements. All screwed body components, bonnets, plugs, and plug bolts are made of CF8/CF8M material. The springs are made out of Stainless Steel 302 & 304 for the nuts & bolts, Brass / Stainless Steel 410 for the spring guides, NBR/Viton for the diaphragm, O-ring, washer, and V-seal. We are one of the pioneers of pressure relief valve suppliers in Secunderabad.
Our products are made of high-quality materials and our designs meet international standards. However, we offer our products at reasonable prices.